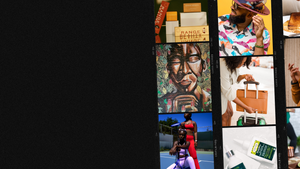 The Internet's
Favorite
Black-Owned
Brands
Discover Thousands of Beautiful Black-owned Products
For Community. For Culture. For Real.
#CommunityCommerce
FLOURYSH is a community-driven marketplace designed to foster the discovery and growth of Black-owned brands. We bring independent brands, storytellers, and shoppers together into one, supportive ecosystem.
For Brands
FLOURYSH is populated with prestigious goods from blooming Black-owned brands - emerging and established.
For Storytellers
Storytellers within the FLOURYSH community will get paid to highlight their favorite products + brands.