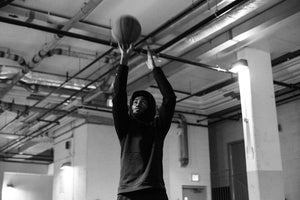 You can reach out to support@flourysh.com, or our chat feature for any general feedback questions, or concerns. A member of our team will respond to you in a timely manner.
If you have an issue with a product after purchasing on our website, please contact the Flourysh team at support@flourysh.com, or use our live chat feature.
If however your question is directly related to the brand itself, it may be better to contact their own Customer Experience. Our representatives are available to help determine the best, quickest solution to your questions, and are always happy to guide you.
To initiate a return or exchange, please reach out to support@flourysh.com or contact one of our Customer Experience representatives using our website's live chat feature.
They will answer any questions, troubleshoot, and can walk you through the return and refund process if there are any problems.
The usual return period is 30 days from when you receive the product.
At Flourysh, our goal is to help you discover brands and products that you'll love, but we understand that this is not always the case.
We accept returns on clean, unworn, unwashed products in most categories. All products must be returned with the tags on.
There are a few products that due to their nature are not available to return. Final sale items include: sexual health products, food & beverage products, and beauty products. Final sale items will be clearly indicated on the product page.
In a case that your experience with any brands that are final sale is not up to standard you can start a return at our return portal. If you have any questions please reach out to support@flourysh.com and we will do everything in our power to resolve any issues.
Your refund will be deposited as soon as we have confirmation that the product has been delivered back to the corresponding brand.
However, credit card processing time varies, so it may take 3-5 days from when your product is returned. We'll keep you updated by email at every step along the way.
Flourysh accepts all major credit cards: Visa, MC, Amex, Discover and JCB. We also offer accelerated checkout methods: Paypal Express, Shop Pay, Apple Pay (Safari only), Google Pay, Facebook Pay, Amazon Pay.
Your credit card is charged within 24 hours of your order going through.
Your order will be fulfilled by each brand that you order from, which means you may get multiple packages in each order. Most brands will ship their package within 7 days unless the product is pre-order. If there are any hold ups in the shipping timeline, they will be communicated to you via the email associated with your order.
Shipping on all orders over $35 are free. Shipping on all orders below $35 will be a flat rate of $7.99
If you have any problems with your order, please reach out to one of our Customer Success Team, either through the live chat feature on our website, or by emailing support@flourysh.com
If the information in your confirmation email does not correspond with your order's destination, please contact our Customer Success Team through our live chat feature, or by email at support@flourysh.com. They can update it for you and ensure your order is delivered to the correct address.
After an order has been placed, you should receive an email with a tracking number and estimated delivery date within 7 days. You will receive tracking information from Flourysh as the order is shipped, in transit, out for delivery, and delivered.
Due to COVID-19, many supply chains and shipping timelines have been elongated. If there is a shipping delay, you will receive an email alerting you of this delay and any options you have for returns or refunds.
Each brand that we work with have their own shipping policies and engage various shipping carriers. Occasionally, products will arrive damaged.
If this is the case, please reach out to one of our Customer Success Team, either through the live chat feature on our website, or by email at support@flourysh.com.  We will work with the brand to ensure your product is replaced or refunded.
You can access your order status via the confirmation page that is linked in your order confirmation email.