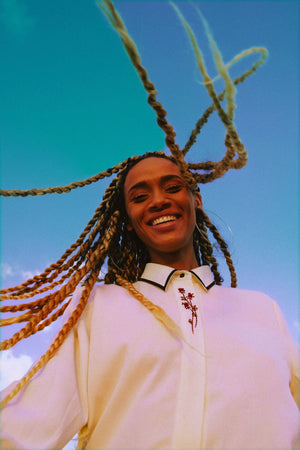 FLOURYSH is a community-driven marketplace designed to foster the discovery and growth of Black-owned brands.
We bring independent brands, storytellers, and shoppers together into one, supportive ecosystem.
Brands
FLOURYSH is populated with prestigious goods from blooming Black-owned brands - emerging and established. Throughout FLOURYSH, each brand story is as important as the products they sell - highlighting the founders and their vision for the culture.
Storytellers
Storytellers within the FLOURYSH community get paid to highlight their favorite products + brands. In order to qualify to be a FLOURYSH Storyteller, individuals must have a history of supporting Black-owned businesses and fostering entrepreneurship.
Shoppers
We look like the consumer we're talking to. Customers discover brands, forecast trends and purchase from a curated selection of products. Frequent users can follow their favorite brands, receive notifications and get access to premium rewards.